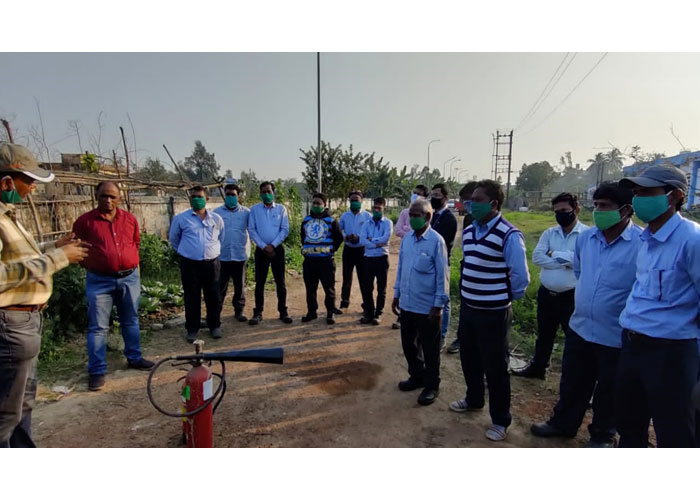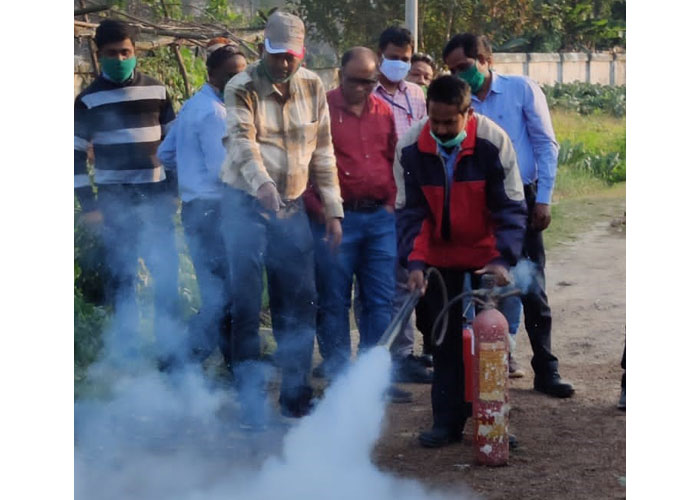 Fire & Life Safety Training to the employees – deliver regarding the classification of fire, uses of first aid fire fighting equipment's, what is emergency preparedness, doe's & don't during emergency.
HWSPL Celebrate 51st National Safety Day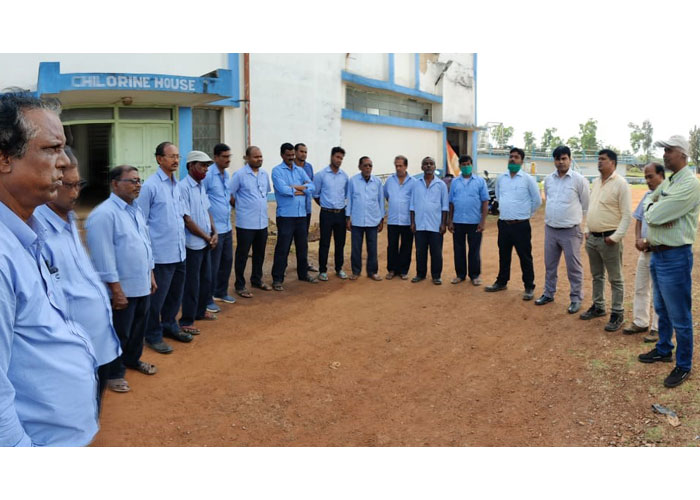 HWSPL CELEBRATE 51ST NATIONAL SAFETY DAY: 4th March'22 HWSPL celebrating National Safety Day with the goal of raising awareness and commitment to working safely. These year theme "NURTURE  YOUNG MINDS – DEVELOP SAFETY CULTURE".
Save The River Save The World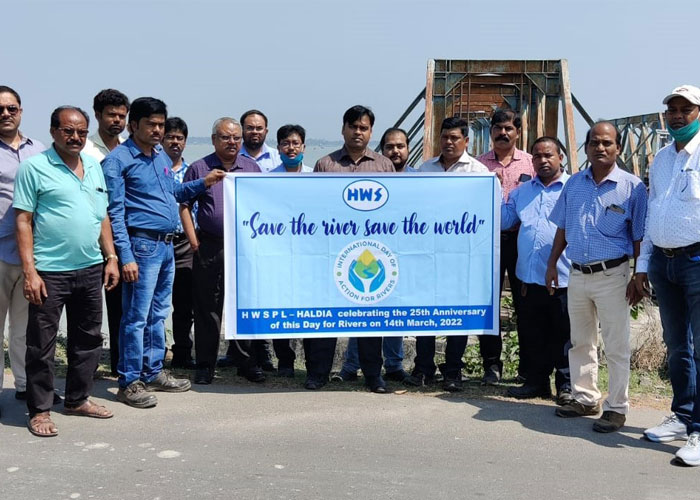 Haldia Water Services Private Limited celebrating the 25th Anniversary of this Day "SAVE THE RIVER SAVE THE WORLD" on 14.03 2022 for Rivers by also highlighting the importance of Rivers to Biodiversity. Rivers are key to restoring and maintaining the world's biodiversity. River systems are the zone of Earth's highest biological diversity – and also of our most intense human activity. This year the world meets for the 15th Convention on Biological Diversity (CBD). Freshwater ecosystems are the most degraded in the world and global action is needed to turn this around. Let's make our voices heard.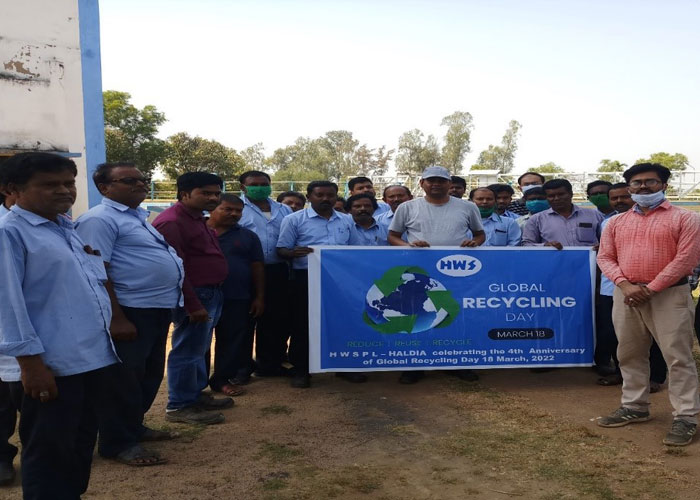 Haldia Water Services Private Limited – HALDIA  organised the 4th  Anniversary of  GLOBAL RECYCLINE DAY on March 18 2022, by taking initiative that encourages us to look at our trash in a new light. There are several ways to recycle that allow some materials to be reused multiple times. Recycling is great for us and the environment because it lessens the energy we use, enhances the quality of water and air we breathe, and combats climate change.
Discussed following unused items that can be easily recycled /reused at home:
Plastic Bags, Milk Cartons, Plastic Water Bottles, Empty Ice Cream Container, Empty Roll-On Deodorant Bottles, Paper, Book, Old Electronics, Shoes, Clothes, Ink Cartridges, Batteries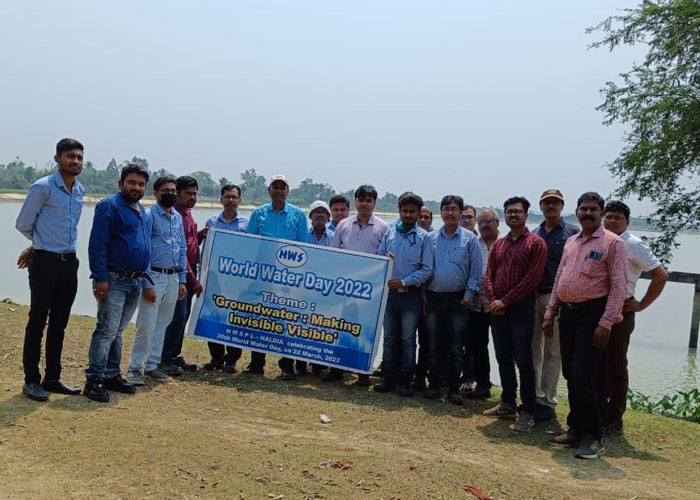 Haldia Water Services Private Limited – first time celebrating the 30th WORLD WATER DAY, held on 22 March. Globally celebrating since 1993, celebrates water and raises awareness of the 2.2 billion people living without access to safe water. Theme 2022
 "GROUNDWATER: MAKING THE INVISIBLE VISIBLE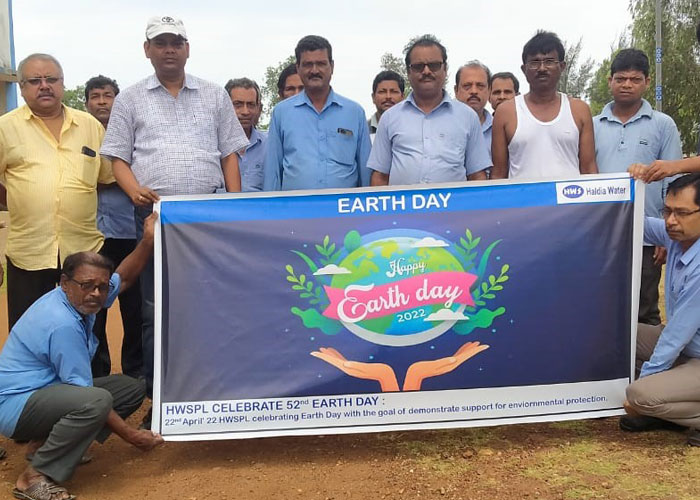 Haldia Water Services Private Limited  – "in 2022, we all must enter into one partnership for the planet" EARTHDAY. together with our partners, was proud to present the Earth Day Climate Action Summit. We need to reach net-zero greenhouse gas emissions by mid-century to keep the global temperature below 1,5°C.The Earth Day 2022 theme is 'Invest In Our Planet'.
Class Room Safety Training Program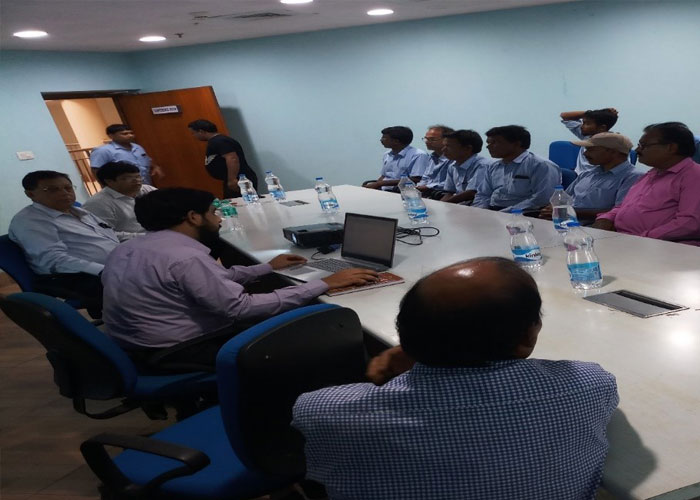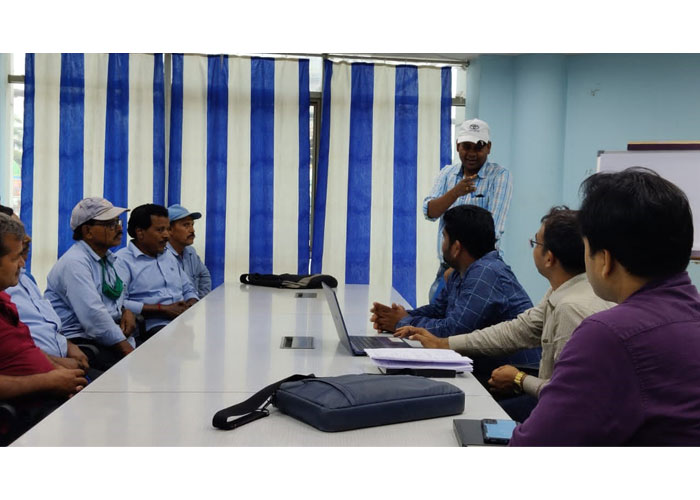 Class room safety training program organized – on BBS, Uses of applicable PPEs, Fire & life safety, Emergency preparedness.
Class room safety training program organized – on electrical safety.
HWSPL Celebrate 48th World Environment Day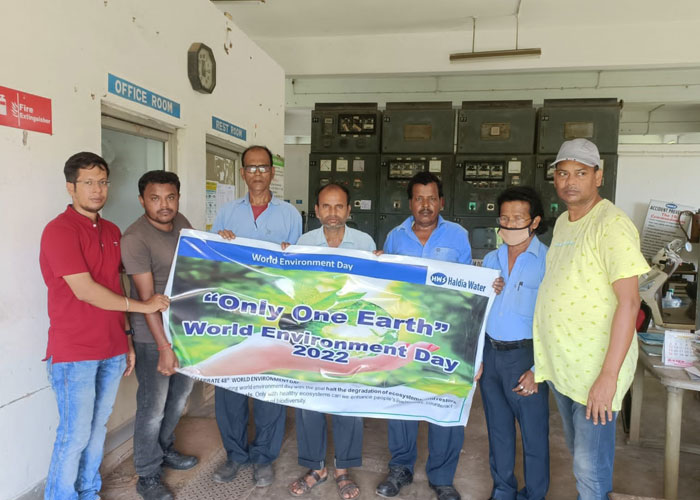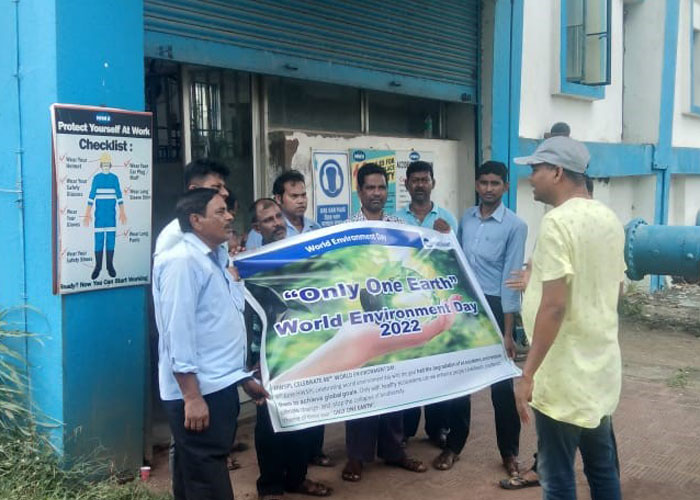 HWSPL CELEBRATE 48th WORLD ENVIRONMENT DAY:  Debut, slogan on environmental pollution
5th June HWSPL celebrating world environment day with the goal halt the degradation of ecosystems, and restore them to achieve global goals. Only with healthy ecosystems can we enhance people's livelihoods, counteract climate change, and stop the collapse of biodiversity.
Theme of these year "ONLY ONE EARTH".
World Nature Conservation Day
World Nature Conservation Day is an annual event held on July 28, at HWSPL plant. This day stresses the need for preserving a healthy environment and natural resources to maintain a stable and healthy society. Saving plants and animals that face the threat of extinction is one of the primary goals of World Nature Conservation Day. Theme of this year is "LIVING SUSTAINABLY IN HARMONY WITH NATURE"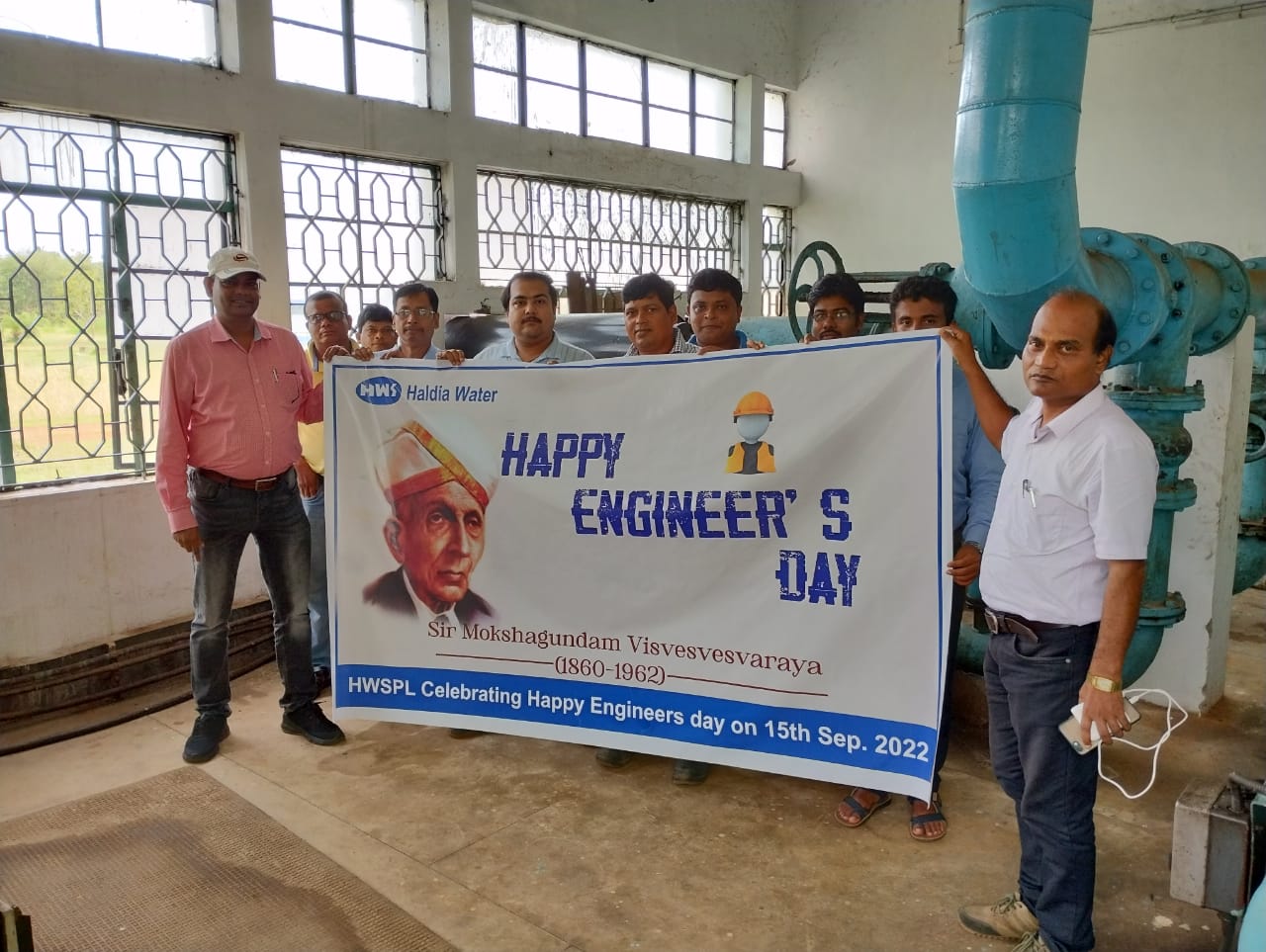 The Swach Environment pvt & Haldia Water Services pvt attended and supported the exhibition called "Re-Turn" – means giving old clothes a new life for usable items by under privileged children organised by an NGO, "Footstep Foundation"